The heavy snow report of Tokyo by Japanese women.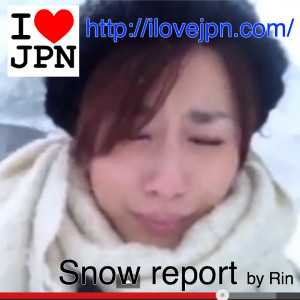 On February 8, Tokyo area was hit by heavy snow. And public transportation was delayed and stopped due to the snow.
Japanese girl reporting the heavy snow in Tokyo yesterday!
Please enjoy our first video post!
She sometimes speaks in Japanese, we will be adding subtitles later!