There are many restaurants of Teishoku in Japan.
Teishoku is Japanese set meal with rice, Miso soup, Japanese pickles and another main dish.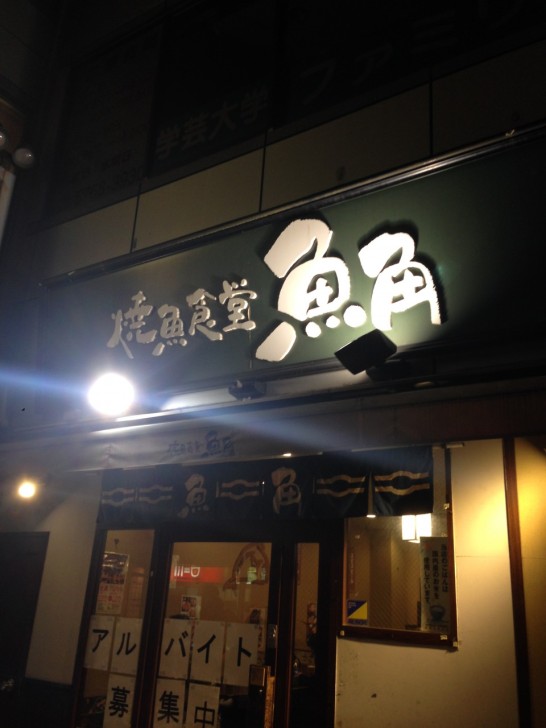 Today I would like to show you the Teishoku with fish main dish.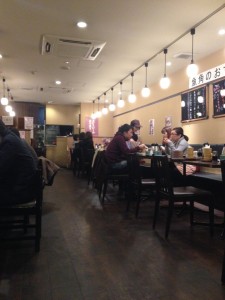 This is how the Teishoku restaurant is like in inside.
When I went there, it was dinner time so there are many customers.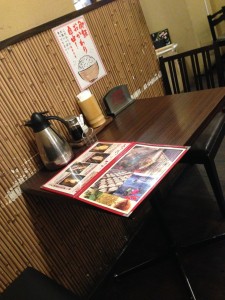 The table is basically for 2 people, 1 person or 2 people will sit at 1 table.
Usually there are menu, napkins, seasonings like soy sauce and toothpicks.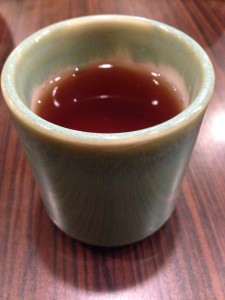 After you sit at table, the tea or water will be served. It was hot tea when I went, maybe because it was cold weather. You can feel the Japanese kindness everywhere.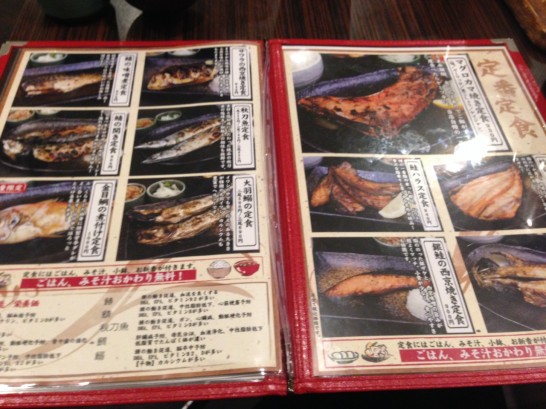 Let's take a look at the menu.
There are several types of Teishoku, I ordered Taishoku with Saikyo-zuke.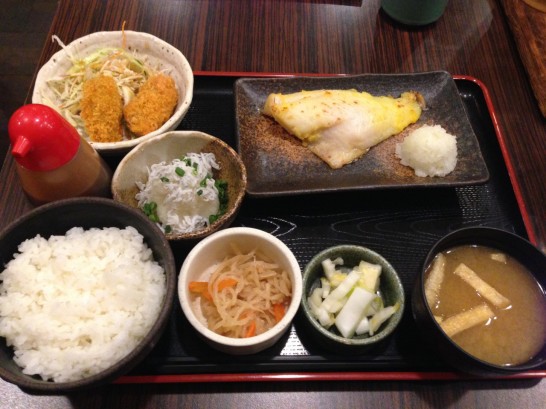 It won't take that long the meal to be served, no stress at all.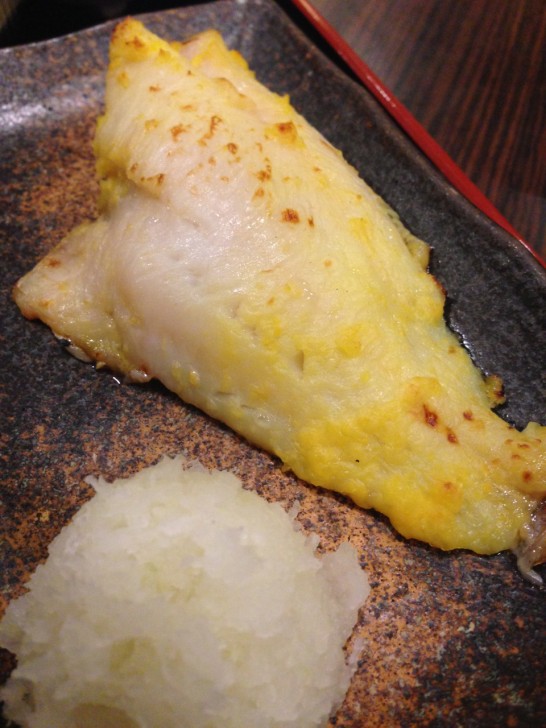 This is red fish in Saikyo-zuke style.
It is a grilled fish with Saikyo Miso made in Kyoto.
You can taste sweetness of Miso, it is very delicious.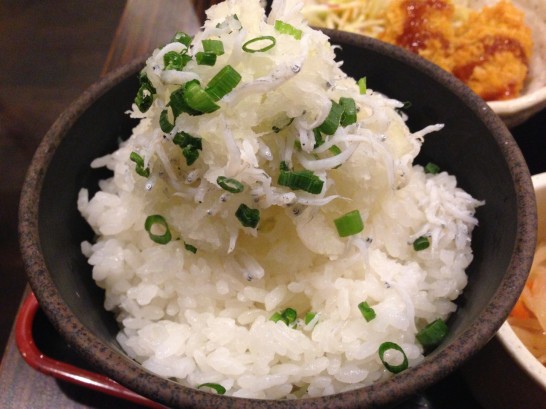 This is rice. Today I also ordered grated radish and small fish called Shirasu- whitebait. Add some soy sauce, it's even more delicious.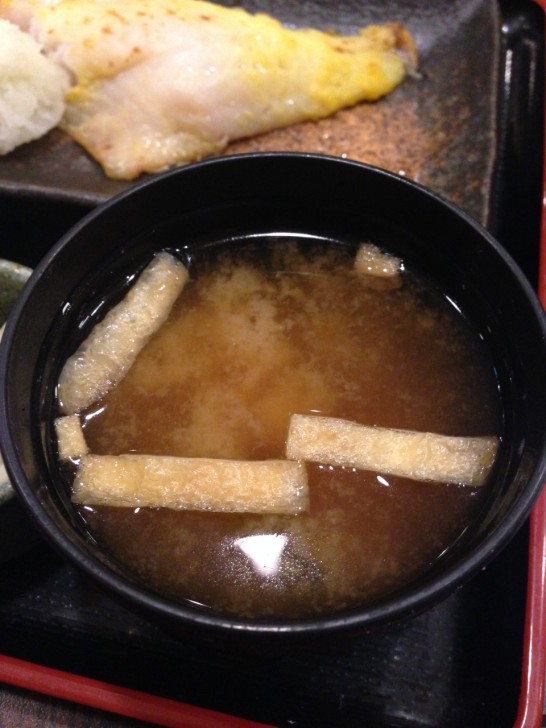 Lastly, this is Miso soup, very general soup in Japan.
If you have any chance, please try some Teishoku!