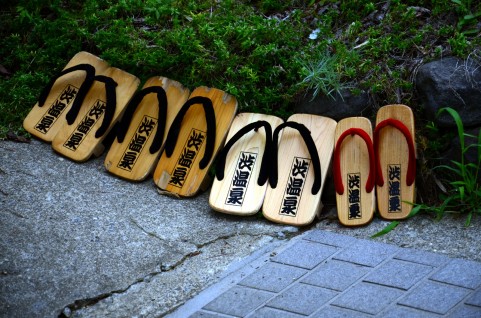 There is Japanese traditional wooden sandal called Geta.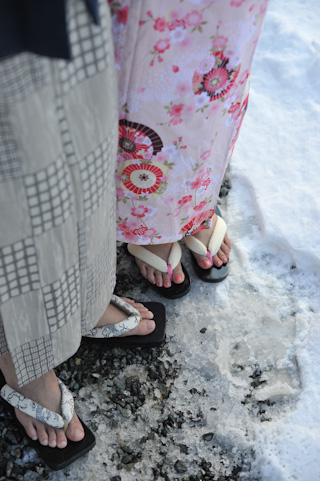 Nowadays it is common to wear shoes like sneakers but decade ago it was wore daily.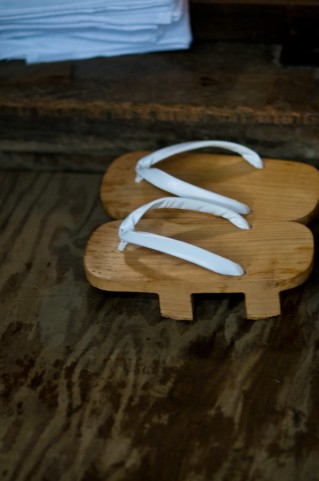 Today we wear Geta when we in traditional clothing Yukata. Yukata and Geta are often wore at Japanese summer festival, we see many Geta during summer.