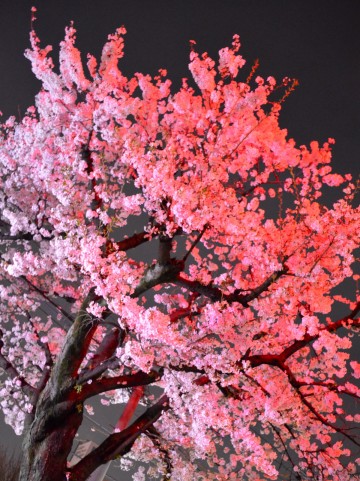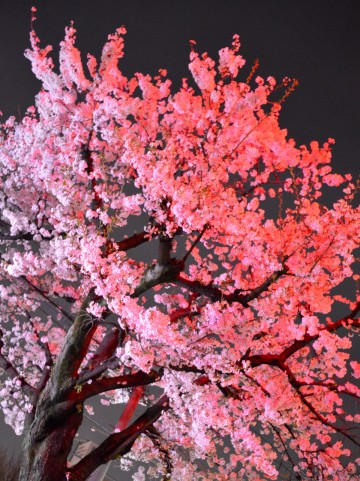 In Japan, there is a term "Sakura Zensen" (Cherry blossoms Forecast).
This term is made by media and not official terminology of the Japan Meteorological Agency.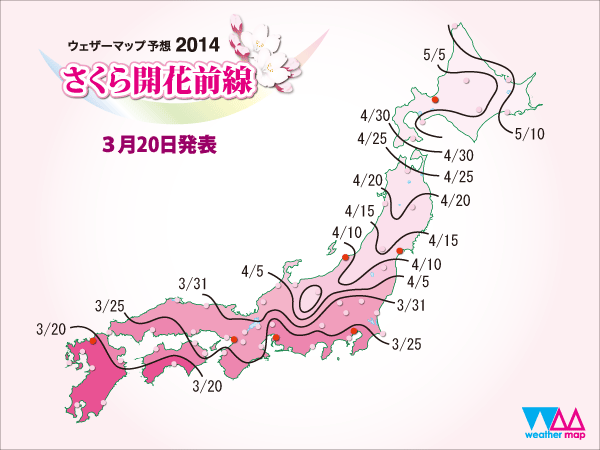 Sakura Zensen is announced in March by Japan Meteorological Agency, a timetable to tell you when the cherry blossoms start to bloom in all over Japan.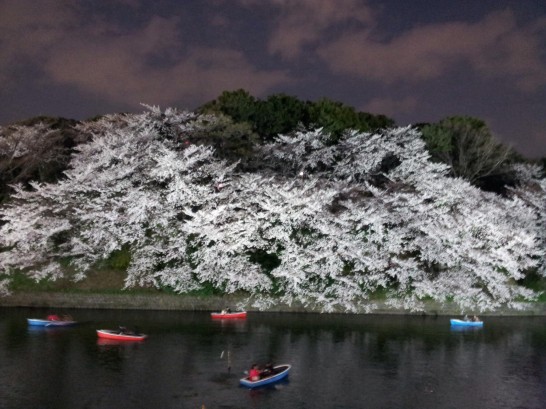 There are several kinds of cherry blossoms so the timing of blooming is different for each, but Sakura Zensen is based on Someiyoshino's blooming. Usually the cherry blossoms will bloom from warm southern part of Japan in late March and move northwards in speed of baby walking. It will reach northern Japan Hokkaido in early May.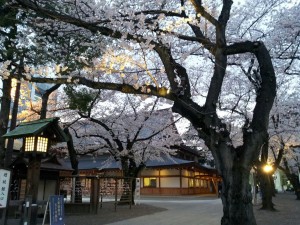 Cherry blossoms won't last that long, petals will start to fall in such a short term.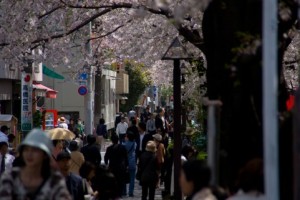 That is the big reason of making places where you can enjoy cherry blossoms very crowded, especially on weekends.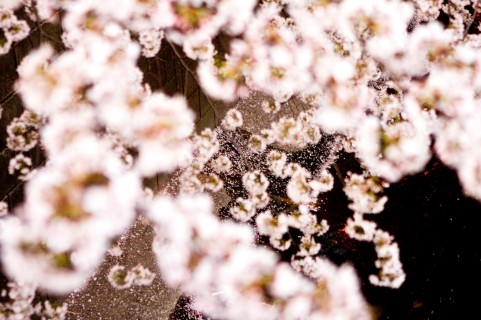 Petals falling in strong spring wind are very symbolic to Japanese people as Japanese beauty.