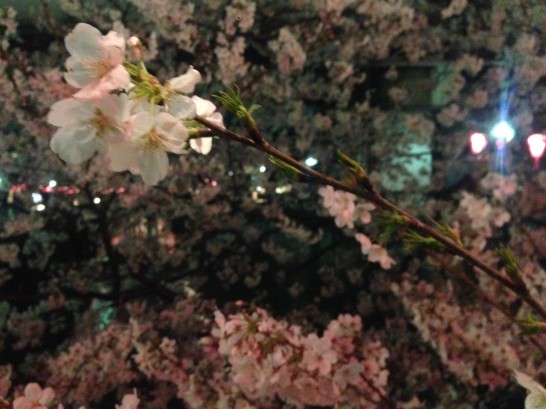 Japan Meteorological Agency has announced that cherry blossoms in Tokyo have become full bloom today.It is 4 days earlier compared to average year, 8 days later than last year.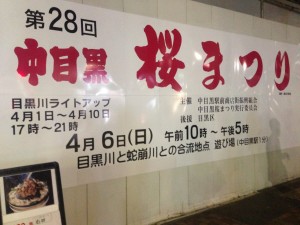 Today we would like to introduce one of the best and famous cherry blossoms sight in Tokyo, Meguro River in Nakameguro.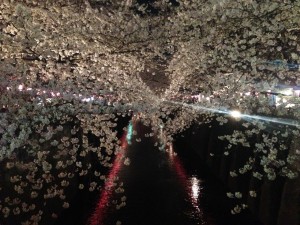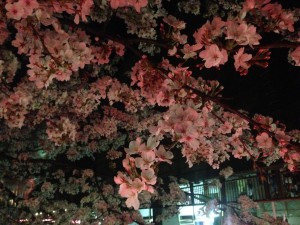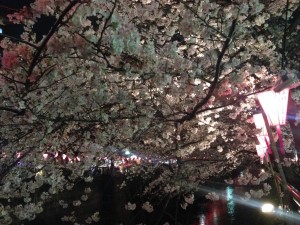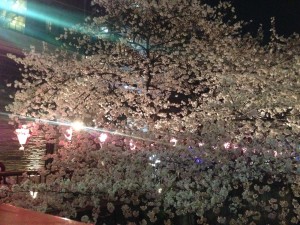 Let us start! Unfortunately the lighting-up was from tomorrow so bit dark but still enjoyable.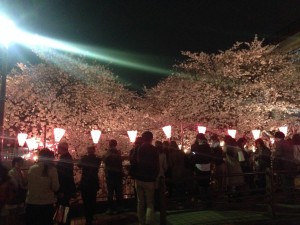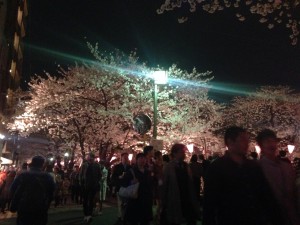 Since today is the full blooming date, it's especially crowded.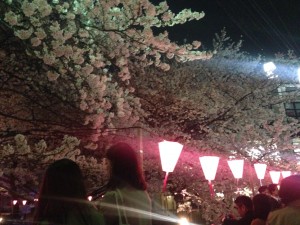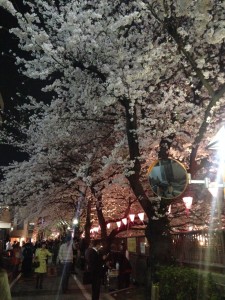 The place is concrete street so mainly people does walking-while-watching style instead of sit and watch.
But there are also people who sit and watch if some space to do so is available.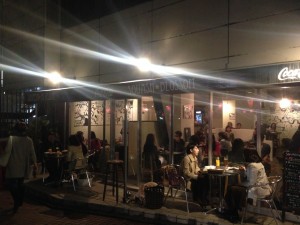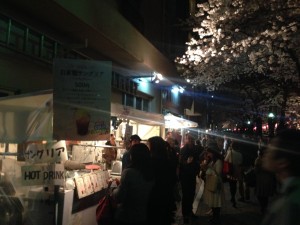 There are restaurants by the river, if you want to sit at table in terrace during cherry blossoms season you must need to reserve.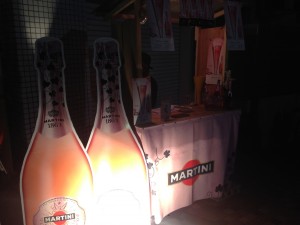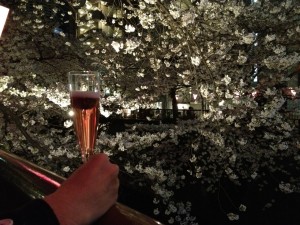 We bought a rose champagne- relating with the cherry blossoms' pink color- which was sold at many food stalls.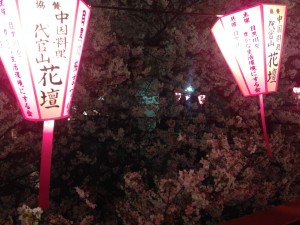 As we mentioned in our previous entry, many Japanese people love cherry blossoms.
 Sakura Kaika-sengen  Haru-ichiban is…?
 Sakura Zensen  Shunbun-no-hi (Vernal Equinox Holiday)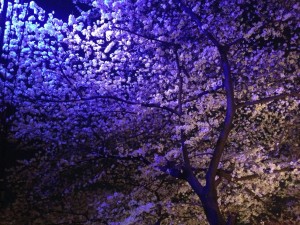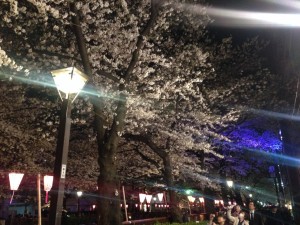 Even cherry blossoms falling which might mean sad is described as nostalgically beautiful.
Beauty for Japanese people is not necessarily with positive image.
This sensibility can be defined as one of Japanese culture.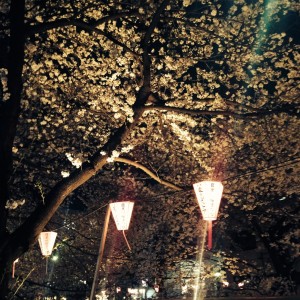 Please do come and see these beautiful flower Sakura.